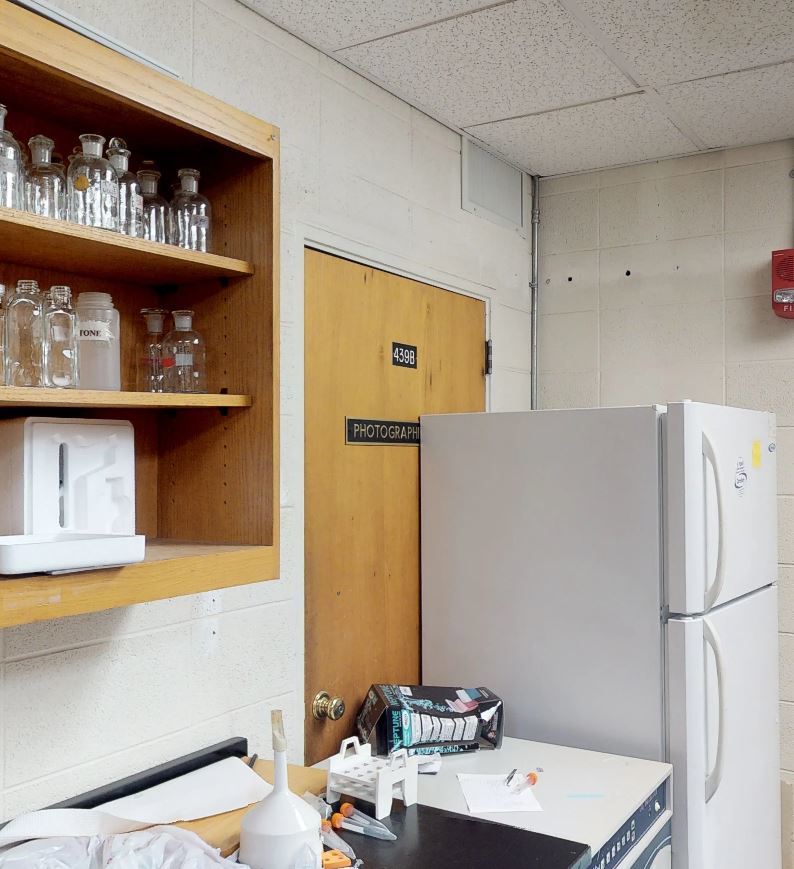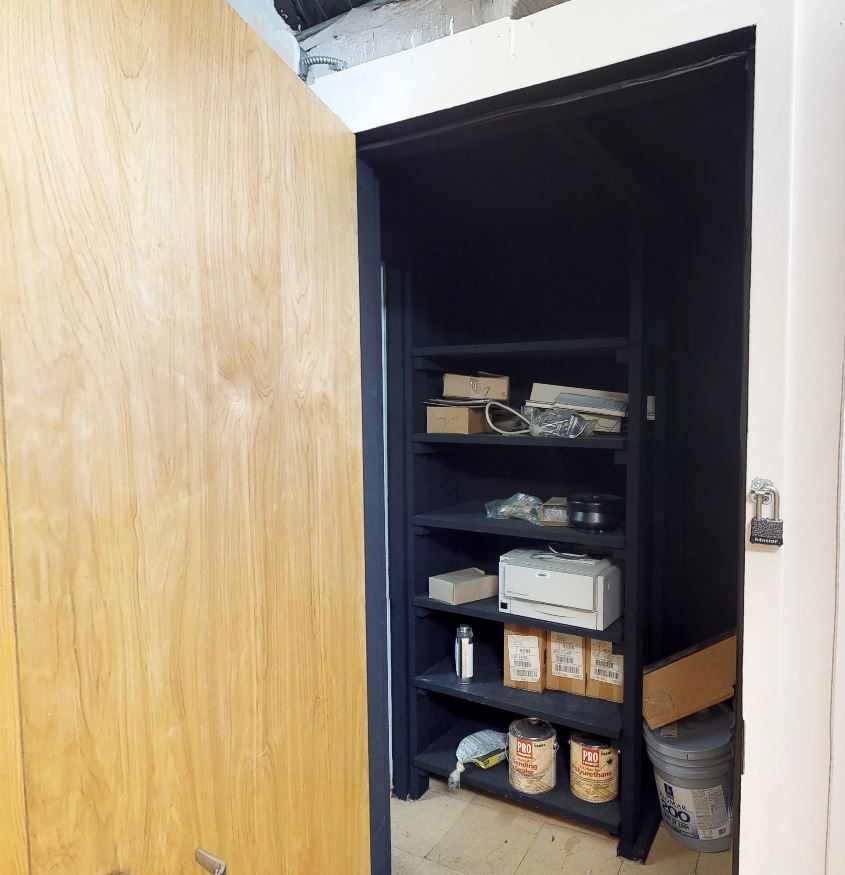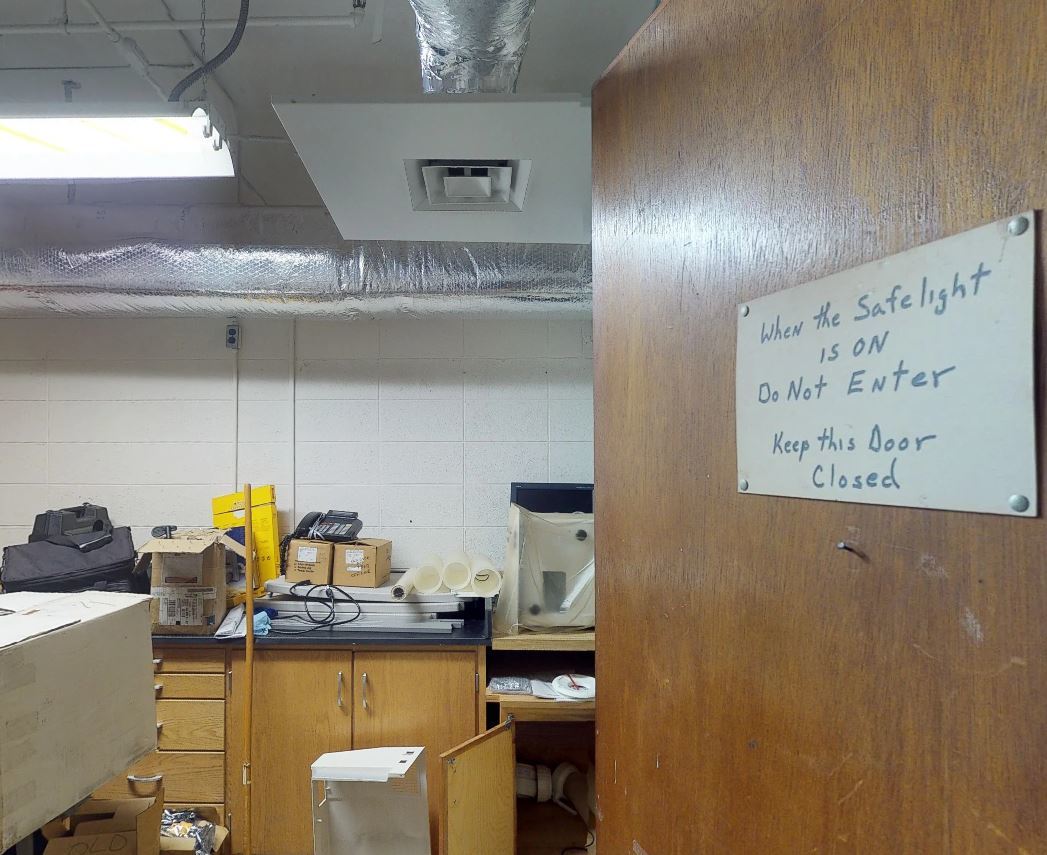 Description
This small suite of rooms was labelled "Photographic Room" and two of the rooms seem designed as a dark room and entrance vestibule to prevent light from entering.

The entrance with the room label had been obstructed with a refrigerator, but the overall layout suggests that 439A was the main lab and 439B was used for photographic equipment.
Item Relations
This item has no relations.