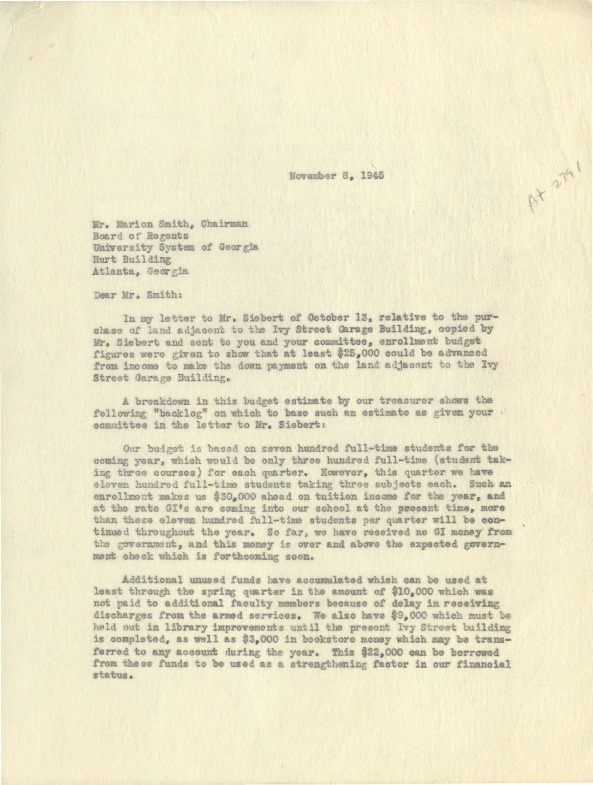 Title
Letter to Marion Smith from George M. Sparks
Description
This letter is from Dr. George M. Sparks to Mr. Marion Smith, the Chairman of the Board of Regents of the University System of Georgia.
In the letter, Dr. Sparks is outlining the financial standing of the college in regards to the purchasing of a piece of land that is adjacent to the Ivy Street Building. At this time, the Ivy Street Building was a newly purchased property of the college.
Dr. Sparks explains the different cash flows and incomes the college has and how this should strengthen their financial credentials in order to make a down payment on the property.
Creator
Type
Item Relations
This item has no relations.