1960s: Expanding Reaches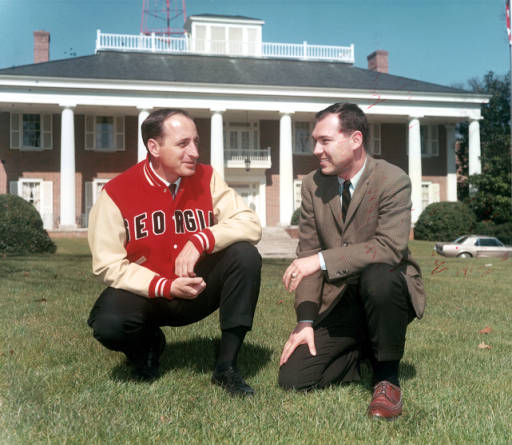 The early 1960s saw thirteen days of intense anxiety – the Cuban Missile Crisis. As tensions rose, the United States began attempts to win Cubans over to the American side and keep moral high for those rebelling against the communist government. WSB in Atlanta was one of the radio stations chosen by the U.S. government to broadcast a Spanish-language version of "Voice of America" in these efforts. WSB was later commended by President John F. Kennedy's administration for their help.

The 1960s were also an exciting time for sports broadcasting in radio. Stations covered local and national sports games, especially football and baseball. In 1965, when University of Georgia football coach Vince Dooley was reportedly considering leaving for another school, Elmo Ellis and Sherrie Johnson of WSB recorded a song, "Won't You Come Home Vince Dooley." Whether or not the song can take the credit, Dooley stayed at UGA.
Many stations continued to broadcast music to their listeners. Popular songs were tracked through station surveys and larger national lists like the Billboard Top 100. Station managers and disc jockeys could choose from these songs to keep their listeners happy.