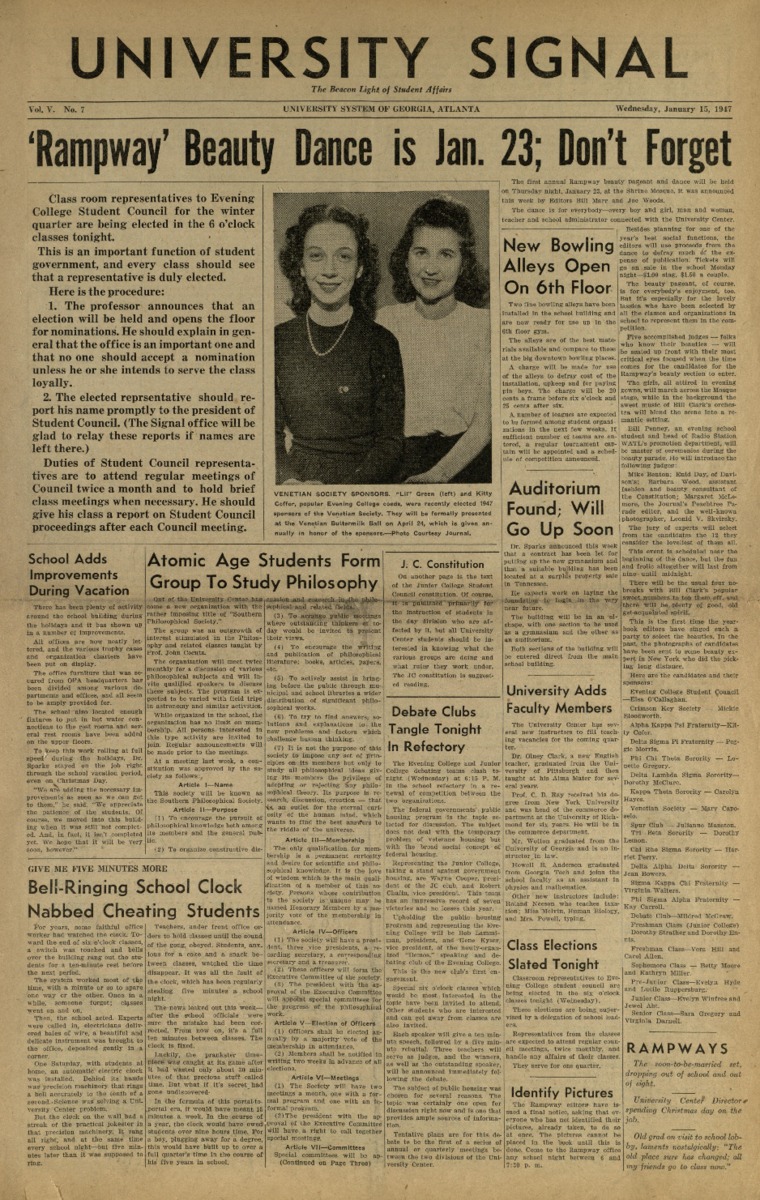 Title
University Signal, 1947-01-15
Description
Page 1: an article about the new bowling alleys on the 6th floor that are ready for use, at the rate of 20 cents per frame before 6pm and 25 cents per frame after 6pm.

Page 2: a humorous article for new students mentions the $5,000 bowling alleys, the ramps, and the refectory and terrace.
Identifier
GSUS1947-01-15
Item Relations
This item has no relations.