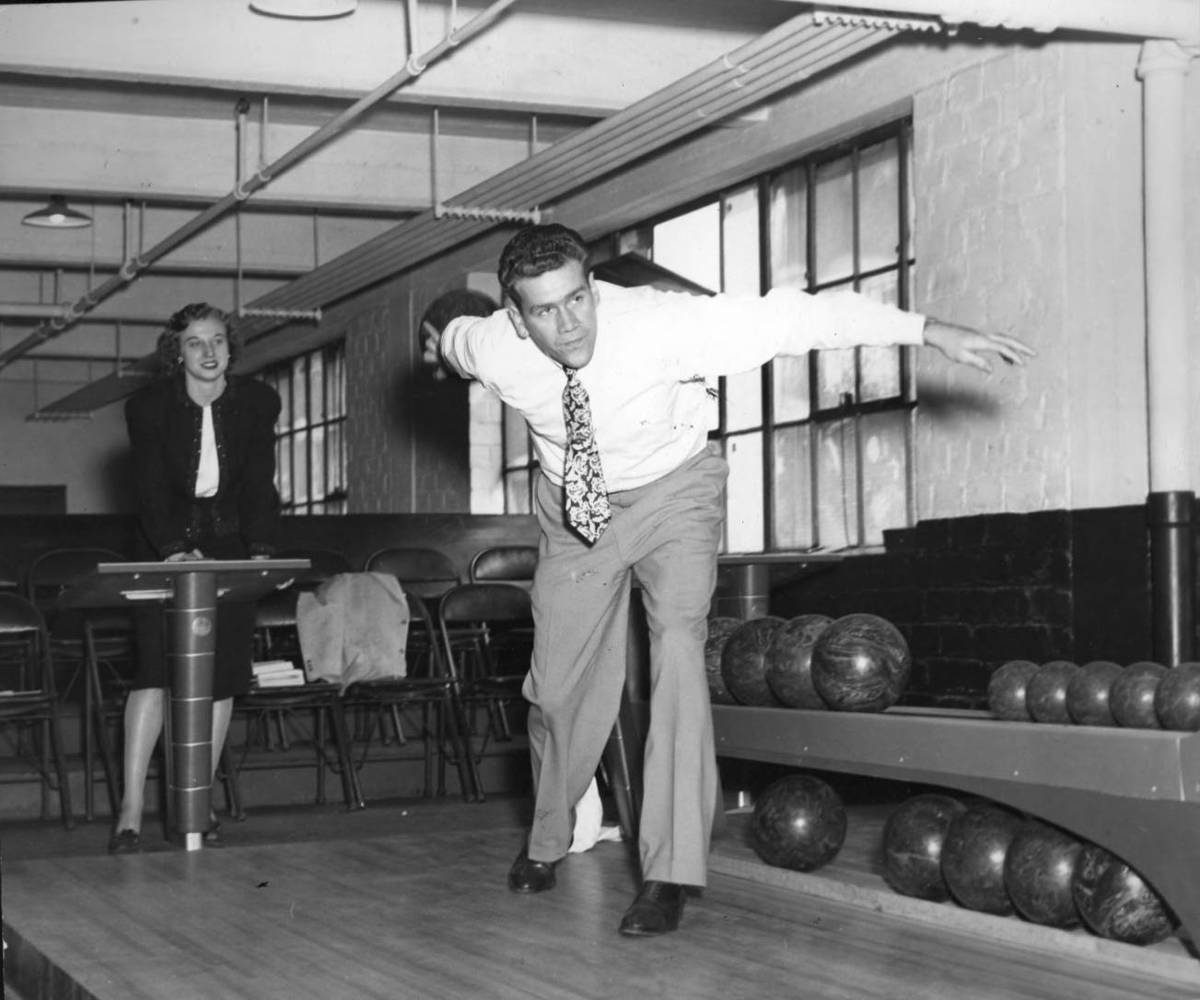 Title
Bowling in the Ivy Street Building
Description
A man bowls while a woman watches. The photograph is mislabeled as Indian Creek Lodge, but the windows indicate that the bowling lane is in Kell Hall. Other sources suggest it was located on the 6th floor.
Publisher
Digital Edition: Georgia State University Library
Type
Item Relations
This item has no relations.