Stronger Together
"Dr. King … had help, he had women like me…Strong women that didn't back down…." Dorothy Bolden, Oral History Interview, August 31, 1995
The Collective Power of Unions
Special Collections began as the Southern Labor Archives, supporting the burgeoning scholarly interest in unions at GSU. Unions represent communities defined by work, skills, and shared economic interests. Everyday workers join together to achieve more recognition, better working conditions, and higher pay than they could alone.
According to Dr. David B. Gracy II, founder of the Southern Labor Archives, union leaders were "very skeptical" of Special Collections initially. They feared that donating their records would make union members vulnerable to management, since GSU was known as a business school at the time.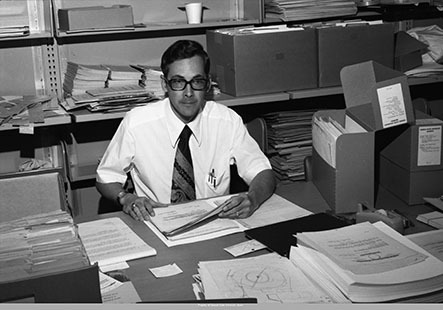 Our professional ethics call for preservation of the evidence of the past that is entrusted to us, and demand transparency and equity to all our researchers and donors. David Gracy, and the generations of archivists who have followed him, earned the trust of the communities whose stories we preserve by acting as responsible stewards of their records.
Today, the Southern Labor archives is the largest collection of documentation of working people and their unions in the Southeast. And our department has expanded, building bonds with other communities and preserving the experiences of a spectrum of groups and individuals from Atlanta and beyond.