National Domestic Workers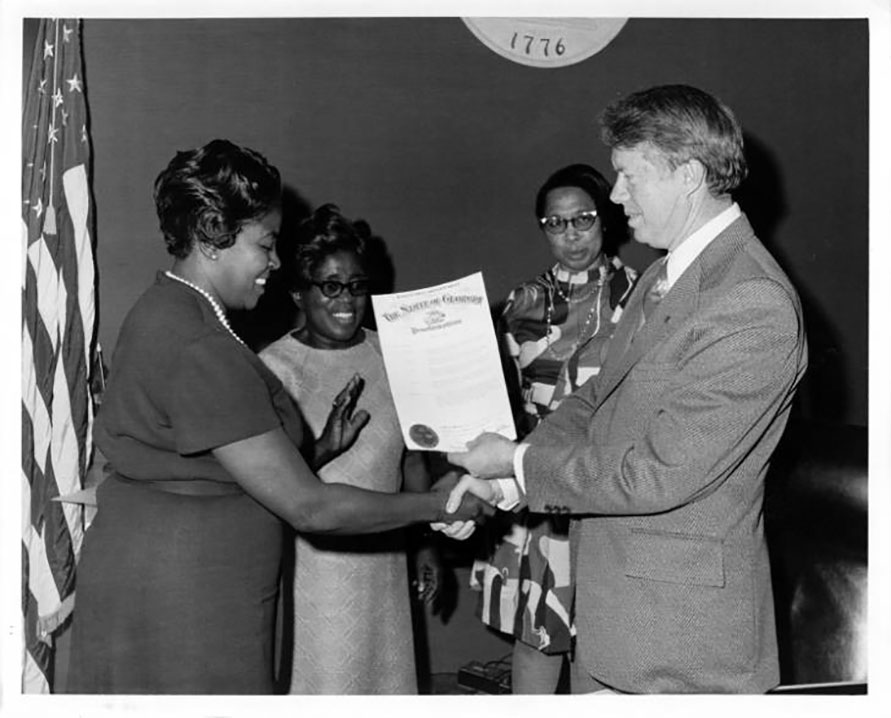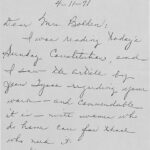 Dorothy Bolden was an African American woman from Atlanta. She started domestic work at age 9 with her mother, who was a housekeeper. In 1968, fed up with low pay, few benefits, poor working conditions, and a lack of basic respect, Ms. Bolden started riding the various Atlanta bus routes to organize her fellow domestic workers. Normally unions organize on site, but as the domestic workers were scattered across Atlanta and worked for different families, Ms. Bolden needed to ride buses in order to find her fellow workers. She was successful and was able to found the National Domestic Workers Union of America (NDWUA). The goal of the NDWUA was to raise the pay of domestic workers, which was then around $3.50 a day, and to fight for benefits and sick time, better working conditions, and basic respect from their employers. Bolden created a code of conduct manual for both the domestic workers and their employers. It addresses overtime, social security benefits, safety, and defined what work was appropriate for a domestic worker. Under Bolden's guidance, the NDWUA worked on local and national legislation, created job placement and training programs, and trained workers to negotiate with their employers.
In 1970, the NDWUA in Atlanta established Maids' Honor Day (Maids Day) to recognize the contributions of domestic workers. It was a way to spotlight their invisible work and to gain recognition even if they did not win the "Maid of the Year" award. As stated by the NDWUA, "the purpose of this event is to recognize and honor outstanding women in the field of domestic labor, for their courage and stability, and the remarkable ability of being able to take care of two households at one time." Employers were asked to submit letters of nomination explaining why their maid should be named "Maid of the Year." Atlanta Mayor Sam Massell was the first to sign the proclamation declaring Maid Day. In later years, it moved from a city proclamation to a statewide one when it was signed by then Governor Jimmy Carter. Maid Day included a high society luncheon with advertisements and sponsors, including Rich's Department Stores and Coca-Cola.
Dorothy Bolden retired from the NDWUA in the mid-1990s, after almost three decades of work on behalf of domestic workers. NDWUA served over 13,000 workers in ten cities and disbanded shortly after her retirement. Dorothy Bolden died on July 14, 2005 at the age of 80. She spent her life fighting for domestic workers to have better pay, safer working conditions, training, and basic respect. While the NDWUA and Bolden accomplished many things, to this day domestic workers are still fighting.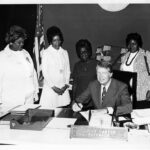 Dorothy Bolden donated the papers of the National Domestic Workers Union to the Southern Labor Archive in 1979. The collection is fully digitized and freely available on our Digital Collections website. We also have two oral histories with Ms. Bolden, the first donated to the Georgia Government Documentation Project in 1990 and the second donated to the Voices of Labor Collection in 1995. In this oral history she discusses her childhood in the African American community in Atlanta during the Great Depression, her faith, and her marriage and children. She also talks about the effects of World War II on her family—loss of all male relatives. She discusses racial violence during the 1950s and 1960s. She recounts her involvement in the civil rights movement, including the Student Non-violent Coordinating Committee (SNCC), Dr. Martin Luther King, Jr., the Ku Klux Klan, and Women's rights. The interview also covers organizing domestic workers and problems with other unions.