National and International Marches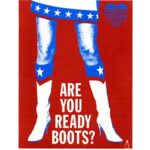 According to the March's official website, "The Atlanta March for Social Justice & Women [was to be] a peaceful demonstration of solidarity bringing together members of underrepresented communities, women, and their allies in Georgia and nationally." Leading up to the March, 10,000 people had committed to attend and 14,000 were interested in attending. On a day that started with heavy rain and a tornado warning, over 60,000 individuals marched from the Center for Civil and Human Rights to the state Capitol.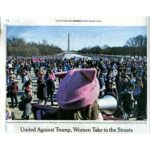 In Georgia, marches took place in Atlanta, Augusta, Statesboro, Zebulon, Athens, and Savannah. Across the United States (including Puerto Rico and Guam), 405 marches were organized. Worldwide, marches were held in 198 countries (including the United States), and, according to the Women's March official website, 4,956,422 individuals showed up to protest.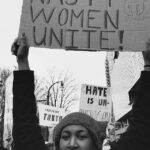 "We walked up behind [Lara] and I saw her crying. She was on the phone with her sister [who] was at home watching everything on the TV. Lara [said], "Oh my God, we're not alone," and then she started telling us about the size of the crowd where we were, and also the fact that there were people marching on every continent of the world, all over the world. It just – I get goosebumps even thinking about it – it made us see that this was not isolated, that we were doing something way bigger than we even thought that we were."

Morna Gerrard oral history interview, August 7, 2017
They were not alone five million people in eighty-two countries and on all seven continents stood up with one voice that day.