More Than Just Politics: The Bird and Popular Culture
While political and social issues were central to the mission of The Bird, coverage of music, art, theatre, film, and other cultural phenomena was also crucial, helping to cement the bonds of the many staff, contributors, and readers of the paper. As in other areas of commentary, contributors to The Bird wrote on these topics from their own unique perspectives.
The Bird is often remembered as a hippie newspaper. Although the paper covered countercultural movements and lifestyles, most of the people who contributed to and worked on the paper did not self-identify as hippies; rather, they saw themselves as engaged political activists. Nevertheless, the paper did chronicle the popular music and culture of the era, including that of the hip community that coalesced on "The Strip," a moniker given to an area of Peachtree Street located between 10th and 14th Avenue. One of the services provided by The Bird was its weekly calendar highlighting not only activism opportunities but also concerts, theatre productions, television programs, and other cultural activities of interest to its readership. Concerts could be as diverse as Atlanta Symphony Orchestra, the Hampton Grease Band, blues artists, or bluegrass festivals.
Bird staff also reviewed albums, concerts, theatrical performances, and other performing arts on a regular basis. These reviews included well-known acts such as Bob Dylan or The Beatles as well as local bands or up-and-coming performers in many different genres. Notably, Anne Romaine, a regular Bird contributor, was heavily involved with the Southern Folk Festival and recorded country music albums on Rounder Records.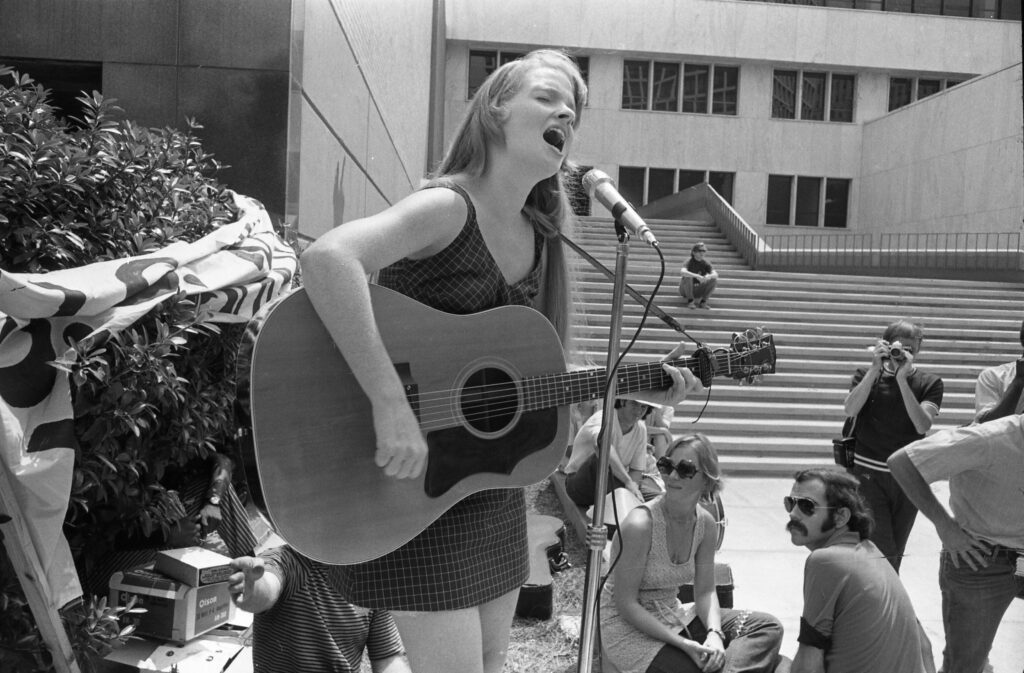 The Bird would also interview musicians such as jazz musician Charles Lloyd or country stars Porter Wagoner and Dolly Parton to discuss not only their music but their thoughts on political issues. Mainstream dailies tended to pay attention only to classical music other "high brow" forms of musical entertainment. The Bird filled that gap by focusing on the more popular genres and artists.