Women in Photojournalism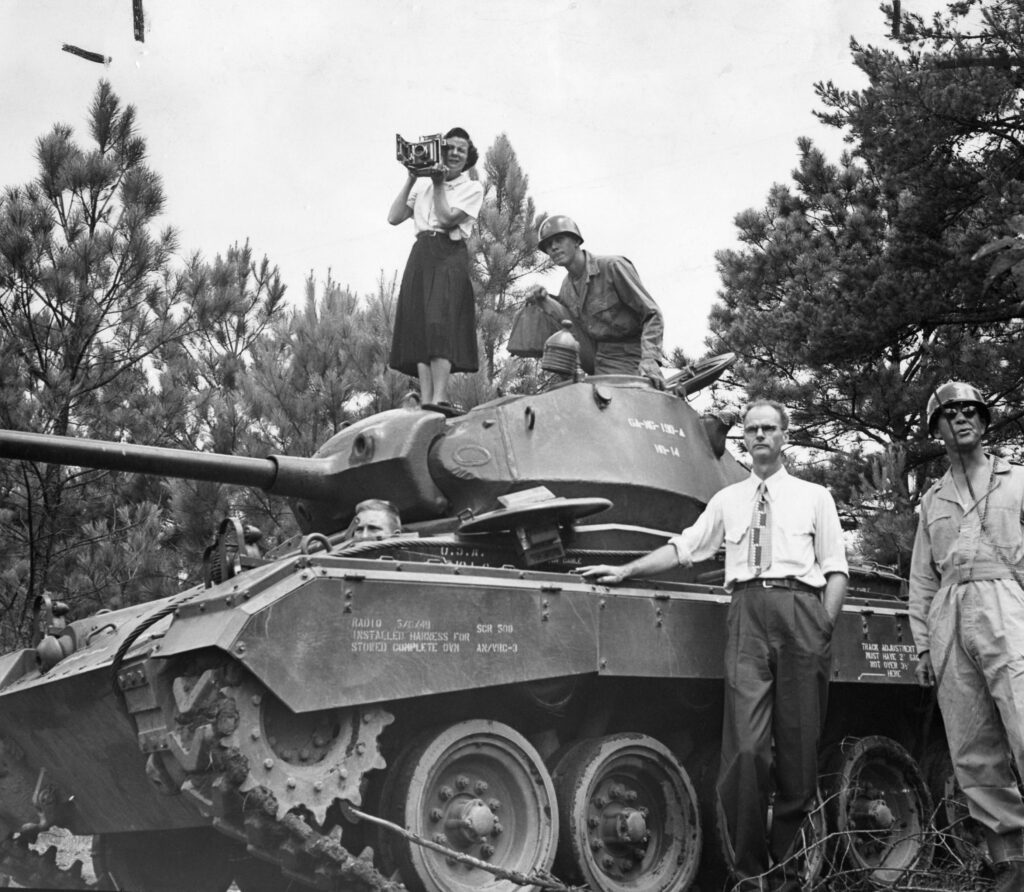 During the Second World War, The Atlanta Journal began hiring women photographers. The first female photographer ever hired for the paper was Carolyn McKenzie Carter in 1940, whose career spanned nearly a decade. Kay Cain joined her on the paper's staff from 1942 to 1944. Many of their photographs depicted the war effort and showed how the war touched Atlantans' daily lives. However, the two were often assigned to "women's topics," such as celebrity and fashion news.
Like photojournalism trailblazer Margaret Bourke-White, Carolyn McKenzie Carter and Kay Cain were pioneering photojournalists. Both Carter and Cain worked for the Atlanta Constitution and the Atlanta Journal at a time when few women were on the newspaper's staff.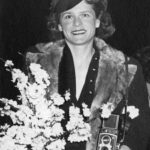 Carolyn McKenzie Carter
A native of Moultrie, Georgia, Miss Hallie Carolyn McKenzie was born in 1919, graduating from Ward-Belmont School in Nashville, Tennessee and then from the Grady School of Journalism and Mass Communication at the University of Georgia in 1940. She saw opportunities other women were seeing with men overseas fighting the war: women could help the war effort by filling the empty slots. The image of Rosie the Riveter comes to mind and was very much a reality with the Bell Bomber Plant in Marietta, Georgia accepting women into roles traditionally held by their male counter parts.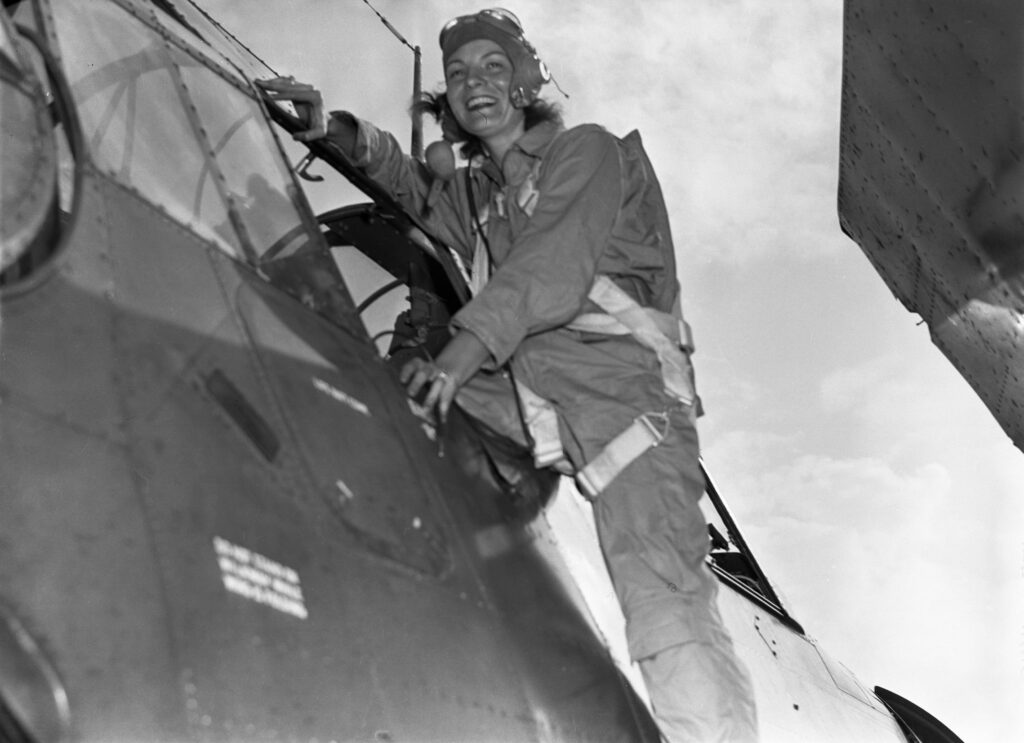 With these doors opening like never before, Carter became the first female photojournalist to work for the Atlanta Constitution. Here she would meet her future husband, Lieutenant Donnel Earl Carter of Plains, Georgia. While working at the rival newspaper, the Atlanta Journal, the couple's relationship was tumultuous and competitive in the beginning, later, it became supportive and collaborative, marrying in 1942. She would go on to work at the Journal-Constitution Sunday Magazine where she spent several years taking photographs and writing news stories.
After the war she would cover festivals, fashion shows and more domesticated subject matter, a departure many female photojournalists found themselves, reverting back to after the freedom and adventure of the war years. One of her photos, a child model demonstrating an iron lung at Atlanta's Grady Hospital, showed that Georgia had become a center for polio treatment since Franklin D. Roosevelt established the Warm Springs Foundation in the 1920s.
Later, Mrs. Carter worked for the Coca-Cola Company as a writer and editor for a specialized company publication, the Refresher, prior to moving to New York in 1959. While there she was a freelance writer and photographer who promoted tourism for the Georgia Department of Industry, Trade and Travel. She and her husband later moved to Sea Island in 1982 where they retired and continued to be active in community, professional and travel activities. Mrs. Carter was an avid golfer who also enjoyed reading and the Theater. She passed away April 21, 2010.