Radio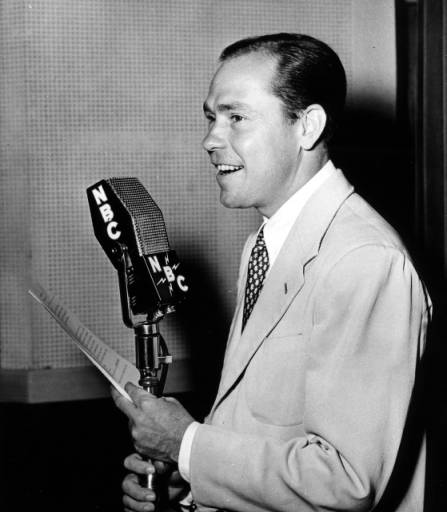 In addition to being a lyricist, composer, and performer, Johnny Mercer was, for many years, a radio personality. He was often a special guest on a variety of radio programs, as well as being a host of his own music shows.
Mercer was a regular guest personality on Benny Goodman's broadcast Camel Caravan in the late 1930s and early 1940s. He graduated to hosting his own show in the mid-1940s. It was originally called The Johnny Mercer Music Shop, but the name changed to The Chesterfield Music Shop to reflect their sponsor, Chesterfield Cigarettes. The show could be heard five nights a week and featured Jo Stafford, The Pied Pipers with June Hutton, and the Paul Weston Orchestra, along with Johnny Mercer himself.
Mercer continued to make guest appearances on numerous radio programs, including notable shows like The Les Brown Show presented by the U.S. Navy Recruitment Office. He began hosting his own show for CBS in 1953, appropriately entitled The Johnny Mercer Show, which broadcost five nights a week. Later that year, the show was renamed It's Time for Johnny Mercer and switched to broadcasting nationwide on Saturday nights. The program featured Mercer himself along with the Paul Smith Trio and the Noteables.