Bars
Atlanta's gay population has been gathering in bars and clubs since at least the 1950s, when the Tic Toc lounge was in business. More bars opened during the 1960s, and then after gay liberation took hold, the bar scene floourished. Although members of the LGBT+ communities felt welcomeed and safe in these spaces, the bars, their owners, and the patrons did experience discrimination, harassment, and violence.
"There was a lot more of a gay bar culture back then because those were our safe places, and those were sort-of our community centers. It's where we could go and be ourselves with other people like us."
Andrew Wood, June 24, 2014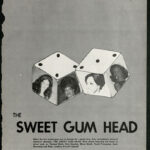 Show Bars
"At one time, we had at least five show bars, doing shows six or seven nights a week. And they would have eight to ten entertainers. There's two to three male entertainers to do the production work, and the rest would be drag queens. You had choreographers, seamstresses, and costume designers for the prooduction work we did."
Mr. Charlie Brown, March 26, 2019
"AIDS put a lot of people into a panic, and then a lot of people didn't go out as much. I think the whole gay city was terrorized. You didn't feel like you wanted to go out much because people nightclubbing always have on their mind, "Well perhaps I will find the right person to carry to bed." So with that out of the picture, you didn't really want to go out as much. And then Sweet Gum Head, the Show Place of the South, closed."
Diamond Lil, January 27, 2011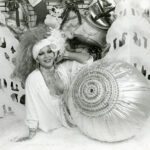 Violence: The Otherside Lounge
For seven years, The Otherside Lounge, located at 1924 Piedmont Avenue, was run by Beverly McMahon and Dana Ford. On February 21, 1997, a bomb was detonated at the bar, injuring five people. A second bomb was discovered in the bar's parking lot, and that was safely detonated by police. It was later proven that Eric Rudolph was the perpetrator. Rudolph had previously detonated bombs at Centennial Olympic Park and Atlanta Northside Family Planning Services clinic in Sandy Springs. The bar reopened after the bombing, but never truly recovered, and closed two years later.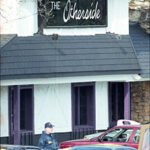 Racial Discrimination
"One likes to think of the gay community as being really tolerant and accepting. And even in Atlanta with its fairly good history of race relations, there was racism in the gay bars in the late '70s. Even Backstreet, which would have been the biggest bar at the time, would sometimes ask African Americans for two or three forms of ID rather than just the one that they may or may not ask of a white person, and there were the white bars and there were the black bars. "
Andrew Wood, June 24, 2014
"ALFA worked with Black and White Men Together and with First Tuesday to help push for legislation in terms of the bars, anti-discrimination legislation, which was passed. And then we also worked on the Atlanta Anti-Discrimination Project to make sure it got instituted in the gay bars, because they had been, in their carding policies, and who they would allow in, and that kind of stuff."
Lorraine Fontana, October 29, 2012
Police Discrimination
In Atlanta, there is a long history of mistrust between the gay community and the police. Many gays claimed that they were victims of police entrapment. They also felt that police officers were slow to respond to their calls from gay crime victims. A 1980 edition of Cruise magazine highlighted perceived abuses.
On September 10, 1997, The Atlanta Eagle leather bar, located on Ponce de Leon Avenue, was raided by 24 members of the "Red Dog Team," a part of Atlanta's vice unit. Eight people were arrested, but charges were either dropped or dismissed. After a federal lawsuit was filed, and after an investigation, six police officers were fired, a number of officers were suspended, Mayor Kasim Red apologized, and the plaintiffs were awarded $1.2 million. As part of the settlement, Atlanta agreed to provide better training for its police officers. However, the city was very slow to comply.