Hotlanta River Expo
The Hotlanta River Expo started in the Summer of 1978. Often described as the "first" or the "grandfather" of circuit parties, one of the highlights of the Expo was a raft race down the Chattahoochee River.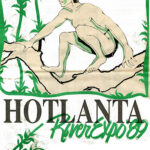 Controversies
Gays Against Gays?
Controversy arose when members of ACT UP Atlanta attended River Expo events to hand out condoms and AIDS prevention pamphlets, only to be turned away.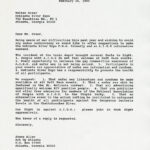 Racial Insensitivity
Further controversy arose in 2000, when organizers decided that the theme of the event would be "The Year of the Dragon." The Ad Hoc Committee for Racial Justice was formed in response. Members of the committee protested in writing and in person.
Hotlanta Bids Farewell
The final Expo took place in 2003. Its demise was the result of years of financial mismanagement and waning attendance.