Poetry
Franklin Abbott
Franklin Abbott is the author of two books of poetry, Mortal Love: Selected Poems, 1971-1998 and Pink Zinnia (2009). He also editied three anthologies on men and gender: New Men, New Minds: Breaking Male Tradition (1987), Men and Intimacy: Personal Accounts of the Dilemmas of Modern Male Sexuality (1990), and Boyhood: Growing Up Male (1993). Abbott established the Atlanta Queer Literary Festival.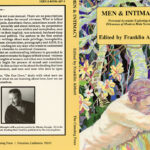 Jim Elledge
Jim Elledge has published a range of work. His volumes of poetry include Commandments (2005), Tapping My Arm for a Vein (2015), the Lambda Literary Award winning A History of My Tattoo: A Poem (2006), and several other titles. His edited volumes include Queers in American popular Culture (2010) and, with David Groff, Who's Yer Daddy? Gay Writers Celebrate Their Mentors and Forerunners (2012), which is also a Lambda Literary Award winner.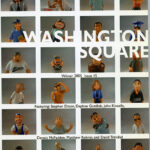 Collin Kelley
Collin Kelley's debut collection of poetry, Better to Travel, was published in 2003. In 2006, he published a chapbook, Slow to Burn, followed by After the Poison in 2008. As co-editor of the anthology Jave Monkey Speaks, Volume 2, he was named a winner of the 2007 Georgia Author of the Year Award. Kelley has also written noves, including Conquering Venus (2010) and Remain in the Light (2012).