Organizations
While the Gay liberation Front was one of Atlanta's first LGBTQ+ organizations, many more followed. Organizations were created around specific communities as well as specific causes. Individuals were able to find their own communities by joining these organizations, as well as by attending conferences hosted by them.
Atlanta Lesbian Feminist Alliance (ALFA)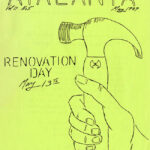 The Atlanta Feminist Women's Alliance (ALFA) – the city's first out lesbian group – held its inaugural meeting in 1972, and closed its doors in 1994.
"ALFA was formed by all kinds of women. Some women who were involved in the Gay Liberation Front and some who were involved in other social justice movements and had become feminists because of their involvement with those movements that were sometimes very patriarchal and very male-dominated. And then other lesbians who weren't necessarily coming from a background of leftist politics, but were feminist."
Lorraine Fontana, October 29, 2012
"It always amused me over the years how many times people could not deal with what I call the F in ALFA. They could deal with the L fine. It was the F."
Elizabeth Knowlton, February 16, 1998
Other Organizations
Black & White Men Together
Black & White Men Together Atlanta describes iteslf as a "gay, multiracial, multicultural organization committed to fostering environments wherein racial and cultural barriers can be overcome and the goal of human equality realized." Members participate in activities designed to challenge many forms of discrimination.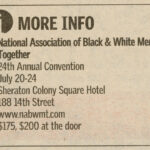 Lost-n-Found Youth
Lost-n-Found Youth was established in 2011. Its origins can be found in Saint Lost and Found, a project to support homeless LGBTQ+ youth that was founded by Rick Westbrook, Art Izzard, and Paul Swicord, and supported by the Atlanta Sisters of Perpetual Indulgence.
"Some of the members of the Atlanta Sisters founded Saint Lost and Found. Saint Lost and Found was a gay teenage boy from, I think, the Midwest, and his family had thrown him out. Some of the Sisters found him living on the streets of San Francisco. They took him in and got him a home, got him set up. He eventually went home to the family that had cast him out, and committed suicide, because they were not willing to really take him back in, and he couldn't accept that. Growing from that experience, members of the Atlanta house began to notice that there was a substantial population of homeless gay teenagers on the streets of Atlanta. Many of them were sleeping under overpasses and in parks. So these Sisters started distributing blankets and coats, food, a meal, maybe taking them to a shelter if there were any that would take them at that young age, trying to find beds for them. And they created this organization, Saint Lost and Found.
They created this wonderful program where they pass out information to the children on the street, and I say children because they are children. They're not prepared to deal with life in any way, and they are so at risk and vulnerable to having to turn to prostitution and drugs. They're so susceptible to contracting HIV, or becoming drug addicts, or committing suicide. In the program, they do an intake, and they're drug tested, and they sign a contract: You will not do drugs. If you do drugs, you're out of the program. And then day one your training in life begins. They teach them to either finish school or get a job. And they teach them life skills: how to clean your house, how to wash your clothes, how to write a check and pay your bills. They train these kids in how to live, how to sustain themselves, and how to value themselves."
Andrew Wood, August 19, 2014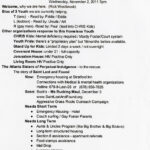 JustUsATL
Established in 2012, JustUsATL worked to create a community for LGBTQQA youth in which they could be their true sleves in a safe environment.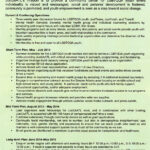 Southerners On New Ground
Established in 1993, Southerners on New Ground (SONG) is a justice organization that promotes LGBTQ+ liberation "across all lines of race, class, abilities, age, culture, gender, and sexuality in the south."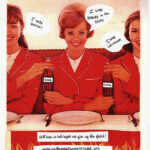 ZAMI NOBLA
ZAMI NOBLA is a collective of lesbians of African descent residing in the Atlanta Metropolitan area. Its primary mission is the procurement and dispensation of scholarship funds to lesbians of African descent. It also provides a forum and affirming safe space for the voices of lesbian writers of color. Further, ZAMI sponsors special programming to develop the leadership potential of young lesbians and honor the life and legacy of Audre Lorde. Lorde's legacy inspired and spun other sister organizations such as ADEFRA, Afro-german/Black women leadership collective.