Immigrant Health Assessments
The process of migration can make an already difficult situation even worse for racial/ethnic minorities. Migrants to the U.S. face multiple challenges, such as exposures to stress and other factors in the country of origin, risks due to the migration itself, language barriers, and discriminatory public sentiment.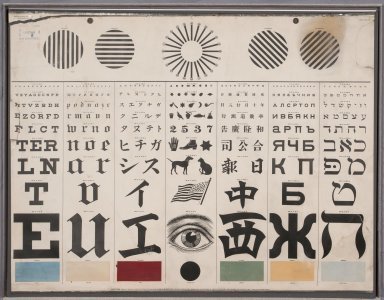 Designed by German immigrant and optician George Mayerle, this "international" eye chart literally represents the diverse nationalities that immigrated to the U.S. in the early 20th century.
Asian immigrants arriving on both coasts of the United States in the first part of the 20th century received special scrutiny because they were considered disease carriers. Ironically, they were often forced into detention centers whose conditions the PHS considered unsanitary. The Asian community mounted many legal challenges to these practices.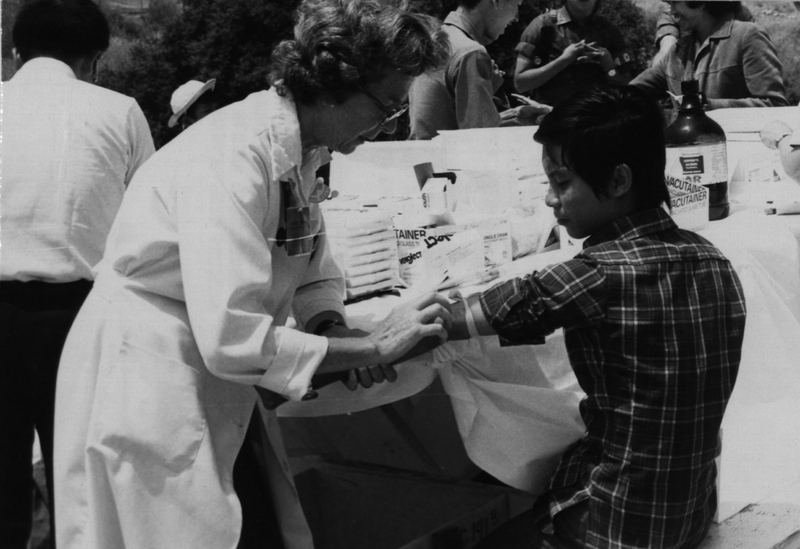 The impact of type 2 diabetes on Southeast Asian communities in the U.S.—a group that includes Cambodians, Hmong, Laotians, and Vietnamese—has not been well-studied.
This publication, meant for health care providers and decision makers, addresses the cultural, historical, and logistical factors in understanding and preventing diabetes in these populations.
Silent Trauma: Diabetes, Health Status, and the Refugee/Southeast Asians in the United States, U.S. Department of Health and Human Services National Diabetes Education Program—a collaboration between CDC and the National Institutes of Health, 2006 (PDF)