Education and Health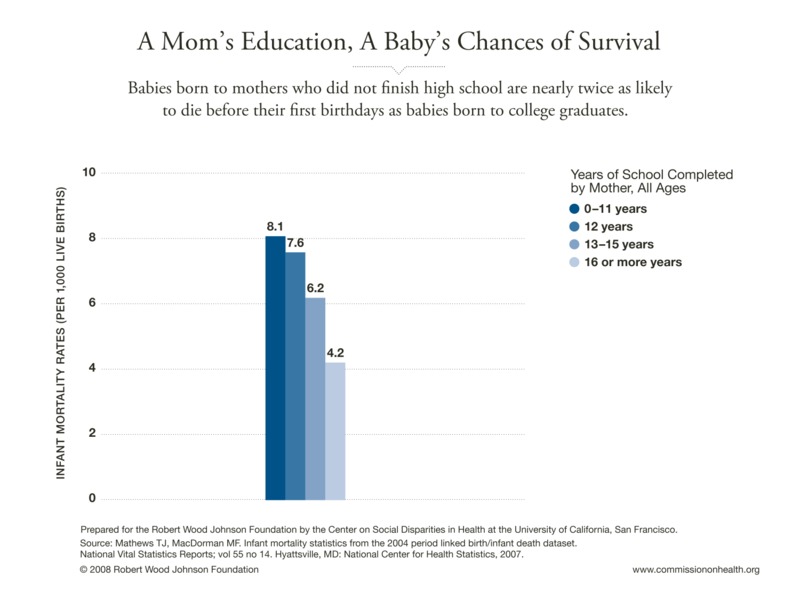 A child's health is linked to the education of her or his parents. Babies of more-educated mothers are less likely to die before their first birthdays, and children of more educated parents experience better health.
Both educational attainment and racial or ethnic group matter for a person's health, as this graph demonstrates. Adult health improves as educational attainment status increases. Furthermore, at nearly every level of education, non-Hispanic white adults fare better than adults in any other racial or ethnic group.
Further Reading