The March on Washington for Jobs and Freedom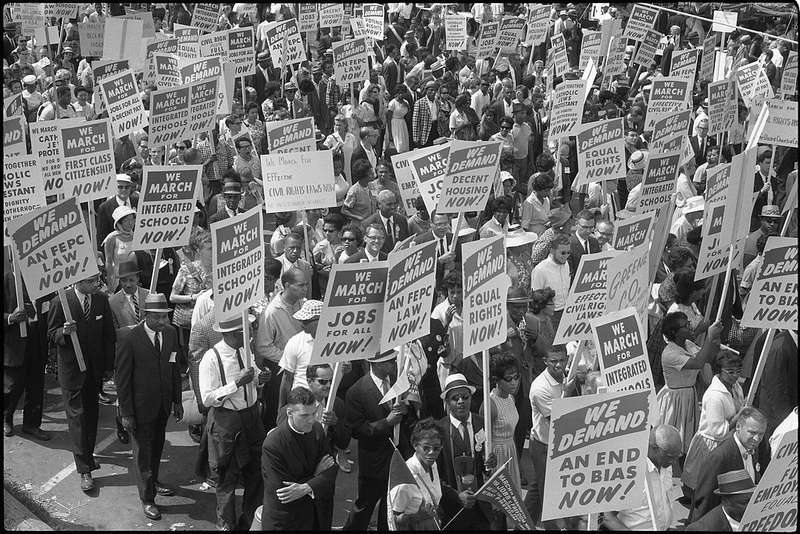 Over fifty years ago on August 28, 1963, more than 250,000 demonstrators descended upon the nation's capital to participate in the March on Washington for Jobs and Freedom. Civil rights organizations from across the country participated, making it the largest demonstration for human rights in United States history. The day culminated with Dr. Martin Luther King, Jr.'s famous "I Have a Dream" speech, which dramatically advocated for equal rights for all.
The legacy of the March on Washington increased popular support for the civil rights movement, strengthened the commitment for social justice, and inspired Americans with a non-violent protest model for social change. In the months after the March, demonstrators pressured political leaders to act. After President John F. Kennedy's assassination on November 22, 1963, President Lyndon B. Johnson broke through the legislative stalemate in Congress to pass the Civil Rights Act of 1964 and the Voting Rights Act of 1965. The two bills outlawed segregated public facilities and discriminatory practices in employment and voting, and were turning points in the struggle for equal rights and access to opportunities.