Louisiana Bucket Brigade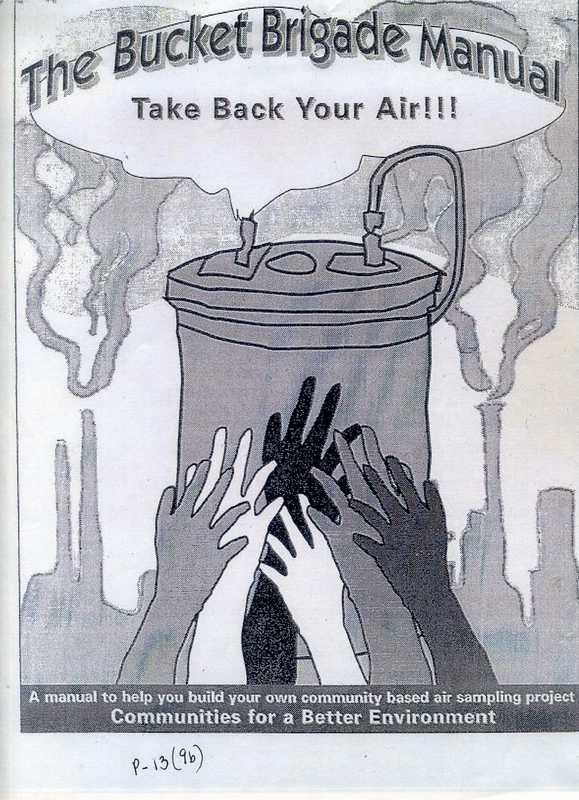 Low-cost do-it-yourself air sampling buckets were developed in California in 1995 as tools to empower citizens living by a leaking oil refinery to gather their own air data (the lawsuit that ensued was the basis of the film Erin Brockovich). Communities for a Better Environment tweaked the devices to make them more affordable (about $175 each), and the Environmental Protection Agency (EPA) affirmed that when used properly, the buckets took accurate air samples suitable for lab analyses.
The buckets have been embraced by rural and urban communities. After an explosion in 1998 in the Diamond community in Louisiana, citizens were able to obtain tangible proof of harmful chemical exposures by using these buckets. In 2000, the Louisiana Bucket Brigade was incorporated to help other fenceline communities in the state. Other groups, such as WE ACT in Harlem, New York use the buckets in Upper Manhattan in its efforts to provide a clean environment for its citizens.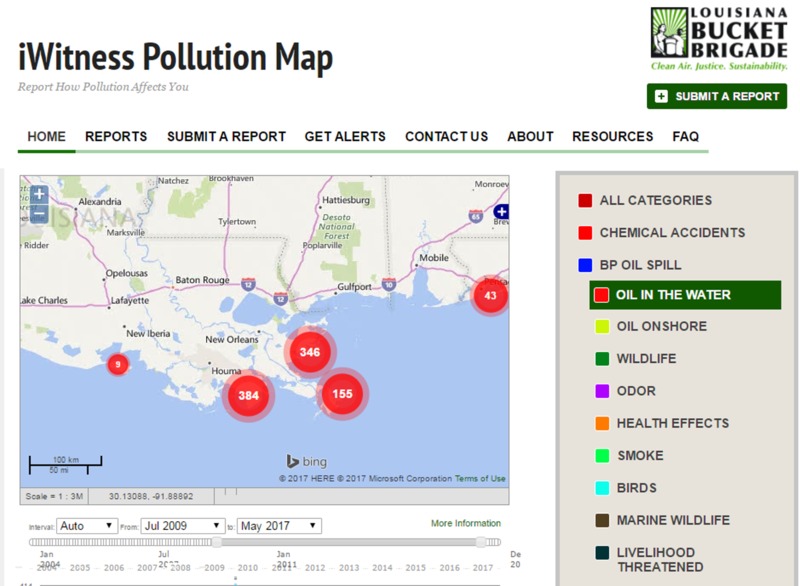 The live, real-time  iWitness Pollution Map  is managed by the  Louisiana Bucket Brigade (LABB) in partnership with the Gulf Monitoring Consortium.
"This map is a repository of eyewitness reports and photos of pollution in the Gulf Region from affected citizens, NGO's, government agencies, and the parties responsible for the pollution. This system enables fenceline communities, workers, and concerned citizens to speak out about how oil, petrochemical, and other fossil fuel pollution is threatening their livelihood, their health, and the ecosystems they rely on."