Consequences of Disasters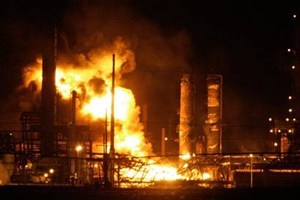 "Cancer Alley," the 85-mile long corridor between Baton Rouge and New Orleans, has been home since the early 20th century to oil refineries and heavy industrial plants manufacturing products ranging from fertilizers and paints, to plastics. Many polluting industries were allowed to locate next to residential areas—often poor and African American. These "fenceline" communities have experienced higher incidences of cancer, asthma, and birth defects, among other consequences—although the causal effects of these industrial exposures continue to be debated.
After a serious fatal explosion in 1988 at a Shell refinery spewed millions of pounds of toxic chemicals in the air, residents of Diamond, a racially segregated black community located in Norco, Louisiana, organized the Concerned Citizens of Norco. Working with environmentalists in Louisiana and across the country, the community gathered its own data and began its decades-long struggle for fair compensation. In 2003, Shell negotiated a buy-out and relocation deal with the community. Seven Shell employees were killed in the blast; Shell was fined $3,630. You can read OSHA's report of the incident here.
Versailles is an isolated community in eastern New Orleans settled by Vietnamese refugees in the late 1970s. After their community was devastated by Hurricane Katrina in 2005, the citizens of Versailles returned to rebuild their homes and businesses, only to be threatened by a new government-imposed toxic landfill just two miles away.
The documentary A Village Called Versailles recounts how this tightknit Vietnamese community thwarts the landfill, empowering their community along the way.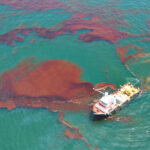 Further Reading
Tsai, S., Cardarelli, K., Wendt, J., & Fraser, A. (2004). Mortality patterns among residents in Louisiana's industrial corridor, USA, 1970–99. Occupational and Environmental Medicine, 61(4), 295–304.
Greenberg MR, Caruana J, Holcomb B, et al. High cancer mortality rates from childhood leukemia and young adult Hodgkin's disease and lymphoma in the New Jersey-New York-Philadelphia Metropolitan Corridor, 1950 to 1969. Cancer Research. 1980 Feb;40(2):439-43.